Accelerate Your Strategy in Just 30 Minutes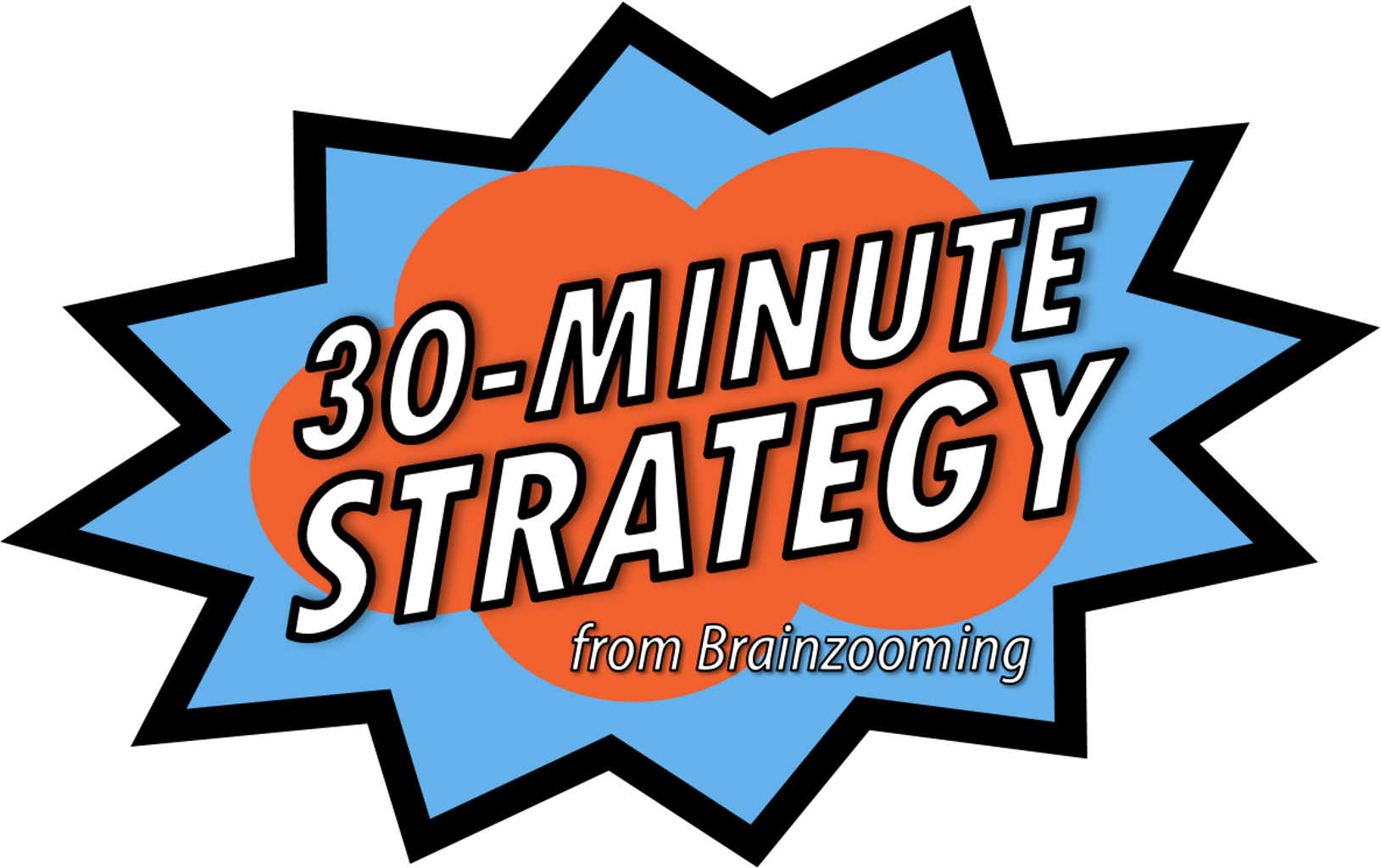 In unpredictable times, strategy is more important than ever!
Brainzooming develops 30-Minute Strategy exercises to enable you to productively tackle important strategic issues - alone or with your team. These exercises quickly move you through important steps in developing an agile culture, serving customers and growing, and successfully executing strategy.
Want to make sure you have a sound strategy that flexes as developments change? Sign-up for free access to download all our 30-Minute Strategy exercises. Plus, we'll update you as we release new exercises to accelerate your strategy.