What a Drag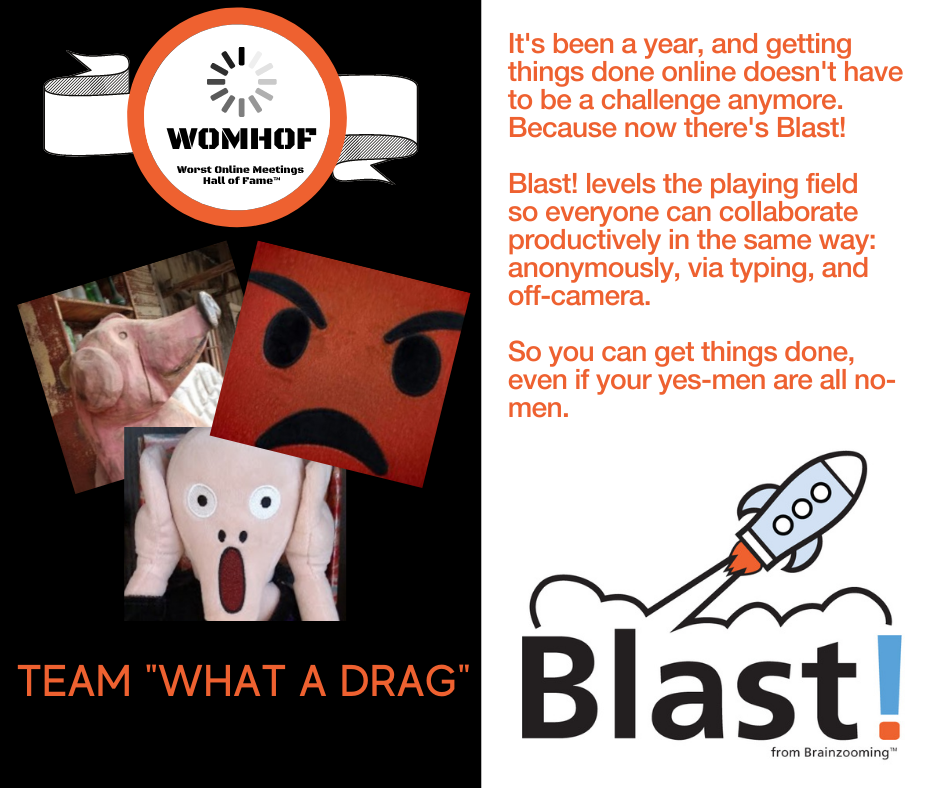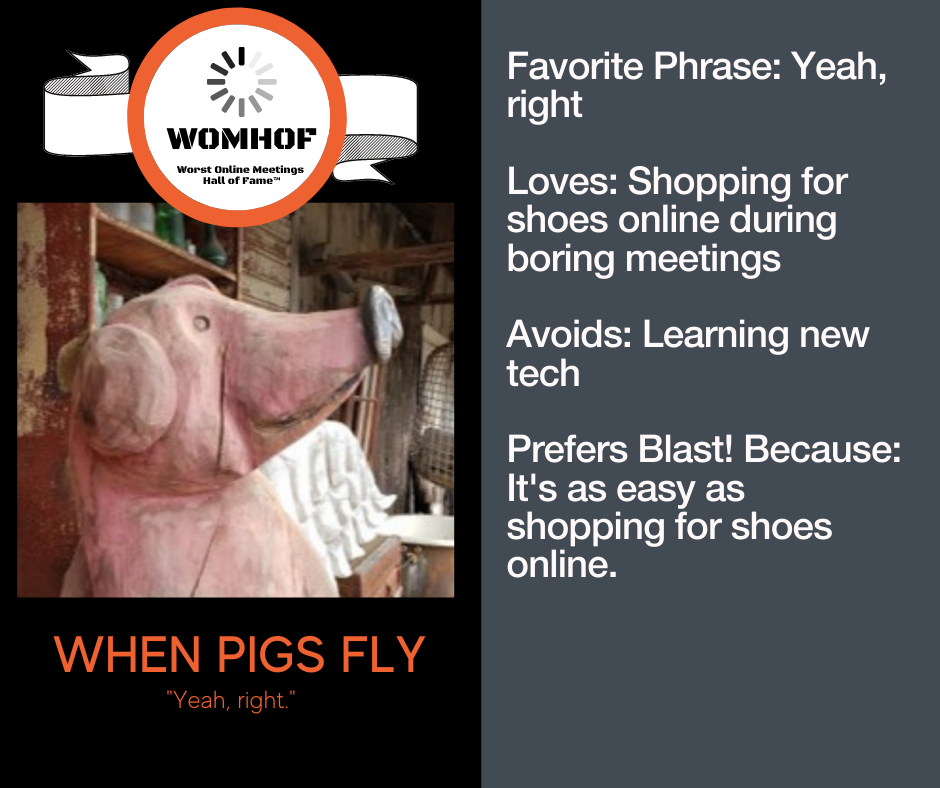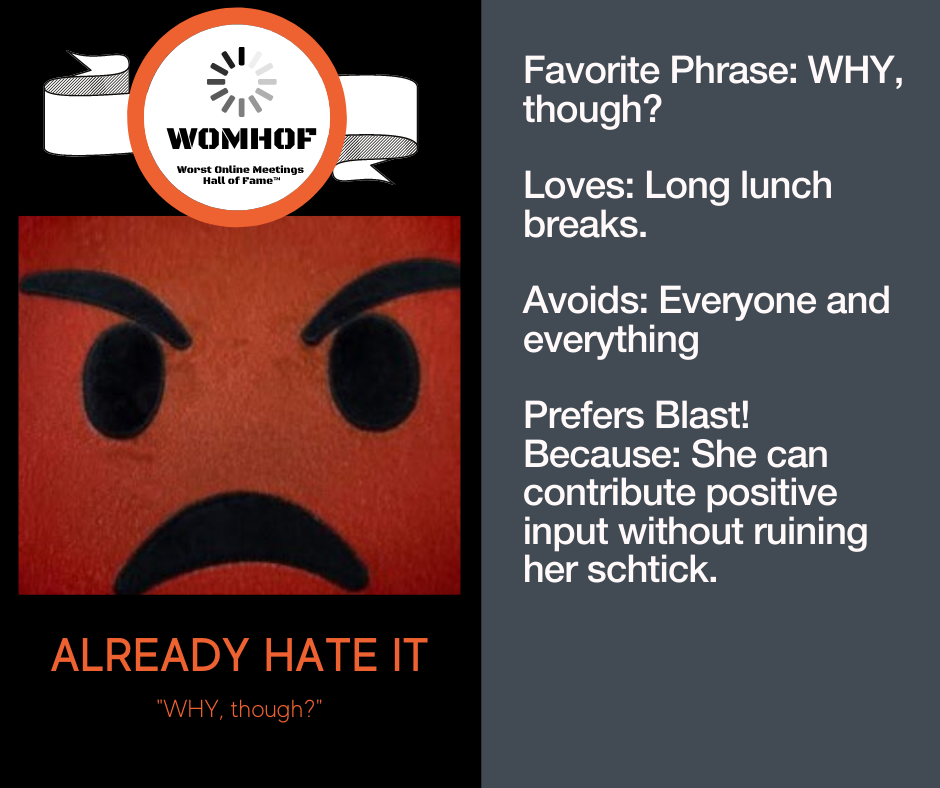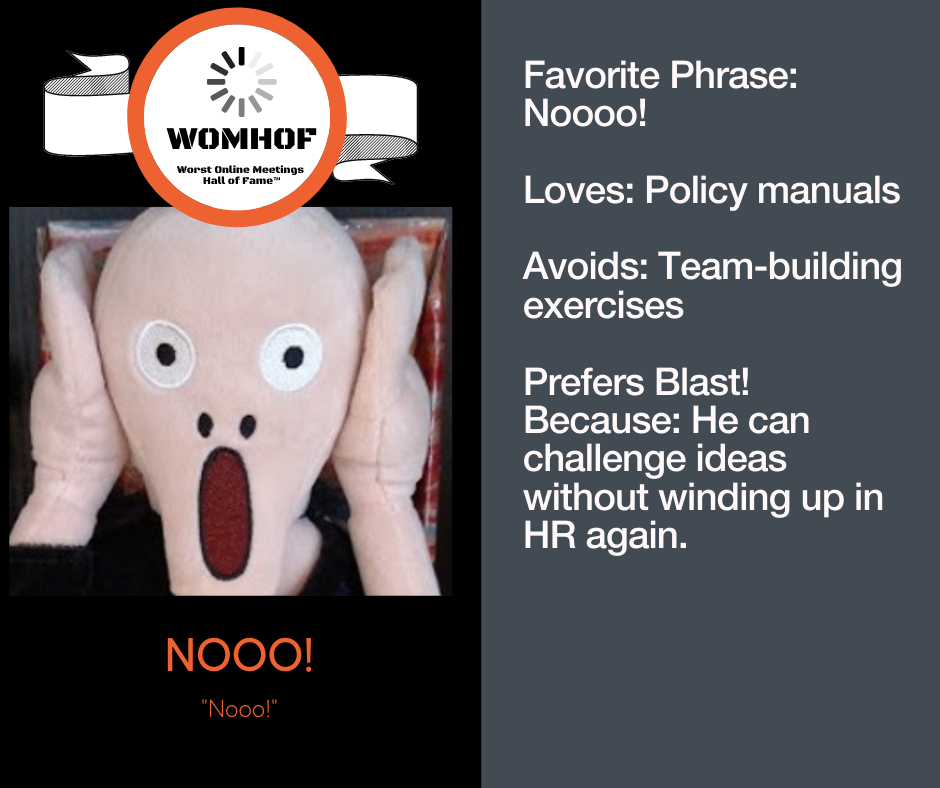 The Challenge with the What a Drag Crew:
Blast! Antidote:
Have them focus on exercises where critical thinking is tremendously important, such as identifying critical success factors or going deep to
understand internal or customer pain points
so they can be prioritized and fixed.
Turn Your Meetings into a

Blast!